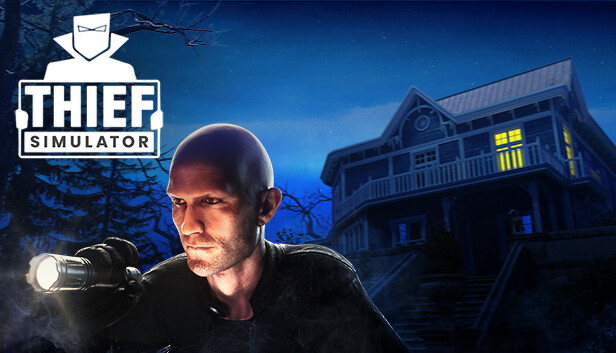 Description
Become a thief. Fly in an open world environment. Observe your target and gather information that will help you with your breakage. Be bold and target the most secure homes. Buy high tech equipment and learn new robbery techniques. Sell ​​your booties to the concealers. Do everything like a real thief.
A good thief always observes his target. Find out if the house is safe and if it has noisy neighbors. Choose from a panel of approaches and prepare your best plan. The objects available in Thief Simulator will be essential for gathering useful information about your targets and their neighbors.
Find and steal as many valuables as possible in the shortest possible time. Infinite backpacks do not exist, in every house you will find tons of useless items, take only those you are sure you can sell at the best price. Unnecessary items will waste time. Be careful, some things will catch the attention of the police on you!
A real rogue can find the places likely to contain the most valuables. Use the flashlight at night to find the best objects and places where they rest.
Dismantle a stolen car and sell the coins on the internet. Prepare phones and tablets before selling them and making them safer.
Look around you, the essentials are everywhere. They will save you time and money. These items can make life easier for a budding thief by reducing the time to steal in half. Of course, many objects seem useless, but are they really?
Attention, in some houses you can meet unwanted guests. If they see you, they'll call the police. In this case, hide and wait for them to stop looking for you, or you can leave all your finds and run as quickly as possible.
Release date: 16/05/2019
Publisher / Developer: Forever Entertainment
Genres: Simulation, Strategy
Format: NSP
Languages: MULTI (english, german, italian, portuguese, russian, spanish)
Region: FREE / EUR
SIZE : 1.7 GB