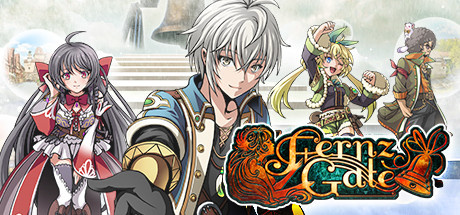 Description
Fernz Gate is a 2D RPG following the adventures of Alex, a young man inadvertently propelled into the fantastic world of Fernland, a land ravaged by permanent conflict. Form your team of faithful heroes and discover this world of heroic fantasy!
Fernz Gate PSVITA VPK (NoNpDrm) INFO
Publisher / Developer: Exe Create
Released: 2018
Genre: RPG
Region: USA
LANGUAGES : ENGLISH
ID: PCSE01282
Format: NoNpDrm
Size: 380 MB
Firmware: 3.68
Link :
MEGA
http://zipansion.com/3j8YJ
MEDIAFIRE
https://ouo.io/jAFj3S
Installation:
Have installed the NoNpDrm Plugin
1. Unzip the files
2. Open the folder "app" and pass to your Ps Vita the folder called "PCSE01282" to the path "ux0: app /"
3. In VitaShell
4. You have to go to the Vitashell Home, press the Triangle "Refresh livearea" button
5. If everything went well it will say "Refrescar 1 items"