Description :

After traveling from west to east, Kate Walker finally found Hans Voralberg and had him sign the redemption papers of the automata factory.

Duo improbable, Kate Walker and the old eccentric Hans Voralberg set off on a quest for a forgotten universe sheltering the last mythical mammoths of Siberia. Hans and Kate continue the impossible quest undertaken several years ago by Hans, bravely and perseveringly crossing hostile environments.

What awaits them is beyond imagination ...
.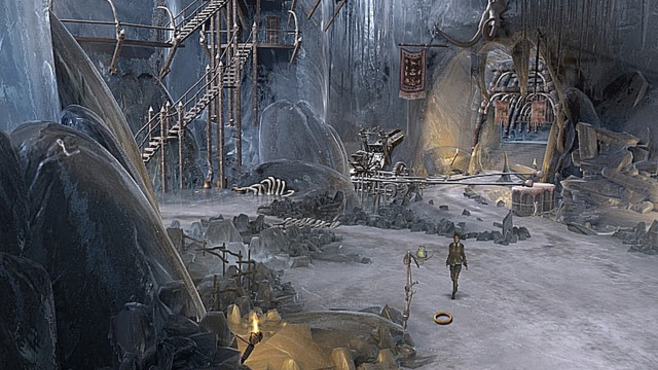 Syberia II SWITCH ISO INFOS
Editeur(s) / Développeur(s) : Microïds | MC2 France
DATE : 30 Novembre 2017
Genre(s) : Aventure
Classification : +3 ans
Mode(s) : solo
Region : EUR
Language : en,fr,de,it,es,ru
Size : 1.59 Go
Release : Syberia.2.EUR.NSW-BigBlueBox