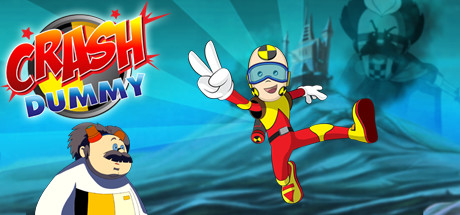 Description
The evil D-TROIT kidnapped MIA, the advisor's daughter! You may be playing as a CID, the mere dummy crash, but CID has also been programmed and equipped with everything he needs to be the hero he's always dreamed of.
The time has come for CID to go on an adventure to rescue MIA.
Crash Dummy is a challenging 2D platform game with multiple challenges to test even the toughest player. Blow, burn and clear your way through each level. Jump long distances and participate in ninja races in this adventure based on a story with a unique set of endearing characters.
Publisher / Developer: Funbox Media
Genre: Platform / Arcade
Release date: February 28, 2019
Format: XCI
Language: MULTI (en, es, fr, de, it)
Region: Free / Eur
SIZE : 1GB