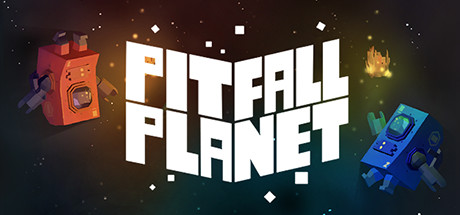 Description
Showcasing the cutest robot duo in this part of the Milky Way, Pitfall Planet takes place in a distant and forgotten mining world.
Play as the two astrobots who, having stranded themselves and lost their ship, must cross the underground caves of a planet in ruins, overcoming its many perils.
In Pitfall Planet, you and your friend are equipped with the latest technology and advanced astro-extraction technology.
Players can use their grabs to grab objects (or each other!) And throw them over faults or precipices.
To collect all the minerals from each level, you will learn to master the art of teamwork!
With the help of your friend, activate buttons and levers otherwise inaccessible, fight your way to the highest zones thanks to crates, jump from one section to another using trampolines boxes and survive tanks, rockets and more!
As if hours of puzzle-based gameplay were not enough, gamers can also spend their gems to improve the two protagonists with a range of sophisticated headwear and make them the classiest robots on the planet, even of the galaxy.
Play with a friend through a variety of levels to intriguing puzzles and dangerous enemies ...
... or venture out on your own and lead the two astrobots for a real challenge!
Beautiful graphics give life to astrobots and the planet full of life.
Explore a mysterious world to discover caves and secrets.
Find the hidden gems on each level, and use them to unlock sophisticated hats!
A haunting instrumental ambient music
Throw your friends in lava pits!
Repeat! Do not worry, they will recover.
Release date: 04/04/2019
Publisher / Developer: Abstraction Games
Genres: Adventure, Puzzle, Platforms
Format: NSP
Languages: MULTI (chinese, english, french, german, italian, japanese, korean, portuguese, russian, spanish)
Region: FREE / EUR
SIZE : 801 MB