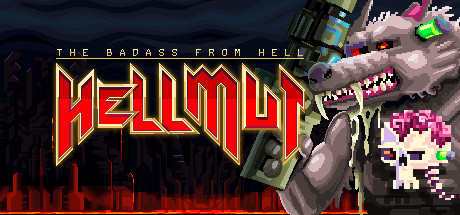 Description
Control various transformations and unlock new ones every time you finish the game.
Challenge randomly generated bosses in an equally random world, battle hordes of demons, collect precious treasures and soulstones, equip powerful weapons and use your skills to save humanity! Or at least to save your skin, which is at least as satisfying as saving humanity.
Each transformation offers you new methods to slaughter ever more demons! Order rats as King of Rats, cast powerful spells as orcian fairies (as long as an Orca fairy can cast powerful spells ...), plunge your enemies into the viscosity of jelly or play as many other insane abominations.
Hellmut: The Badass from Hell NSP INFO
Publisher: 2tainment
Categories: Shooter, Action, Arcade
Publication date: 03/05/2019
Languages: English, French, German, Italian, Spanish, Russian
REGION: FREE / EUR
FORMAT: NSP
SIZE: 459 MB