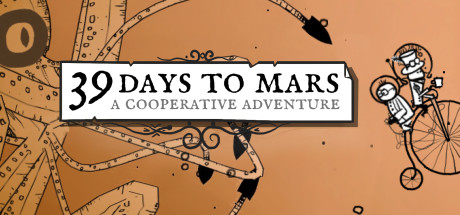 Description
39 Days to Mars is a steampunk adventure game in which you have to solve puzzles while cooperating.
Put on the costume of Sir Albert Wickes and the Honorable Clarence Baxter, two nineteenth-century explorers who decided to drive HMS Froussard to Mars for his first trip.
When the steam engine runs out of coal, the cat reduces the shipping plan to shreds and the tea is cold, then you have to face the facts: interstellar travel is anything but a walk! It will take the talents of two players cooperating wonderfully to arrive on Mars in one piece.
Release date: 16/05/2019
Publisher / Developer: Its Anecdotal
Genres: Adventure, Puzzle
Format: NSP
Languages: MULTI (chinese, english, french, german, italian, japanese, korean, portuguese, russian, spanish)
Region: FREE / EUR
SIZE : 261 MB