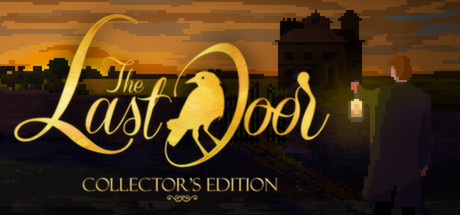 Description
Find yourself alone in the dark thanks to this hilarious low resolution horror point'n click, titled best game of the year.
In Victorian England, when Jeremiah Devitt receives a coded letter sent by his old school friend, Anthony Beechworth, he knows something is wrong.
The adventure begins with his journey to an abandoned mansion, as he remembers a secret buried in his youth, uncovering things that men were supposed to ignore and opening doors that should not have been. ..
The Last Door - Complete Edition includes eight occult and mystical episodes where you have to unravel the deepest and darkest secrets of Victorian England. Includes new scenes and riddles, optimized graphics, unlockable bonuses, and remastered sound.
Explore ancient mansions, ruined buildings and winding underground labyrinths with a lamp and magnifying glass.
The Last Door - Complete Edition NSP INFO
Release date: 22/05/2019
Publisher / Developer: Plug In Digital
Genres: Other, Adventure, Puzzles
Format: NSP
Languages: MULTI (english, french, german, italian, spanish)
Region: FREE / EUR
SIZE : 498 MB