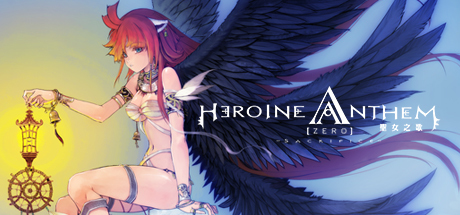 Description
Heroine Anthem Zero is the FIRST EPISODE of an adventure game set in an epic fantasy universe developed by WindThunder Studio.
The story begins with the last Cataclysm. The descendants of the savior are rebuilding their lands around the World Tree, Terasyr. Thousands of years later, the Engora dynasty developed in terms of prosperity, Fairies and Humans resisting together with the advancing forces of evil coming from the other side of the world and the dismal Wood of Capricorn.
While the spell meets Wanin, the Guardians of the Woods, and Shama Kutami, a vagabond half-woman half-cat, the web of destiny then entangled unfolds. In this world forgotten by God, their struggle to survive unknowingly carries the weight and sins of thousands of generations to come.
HEROINE ANTHEM ZERO episode 1 NSP INFO
Release date: 23/05/2019
Publisher / Developer: Winking
Genres: Action, Adventure, RPG
Format: NSP
Languages: MULTI (chinese, english, french, german, japanese, korean)
Region: FREE / EUR
SIZE : 3.92 GB