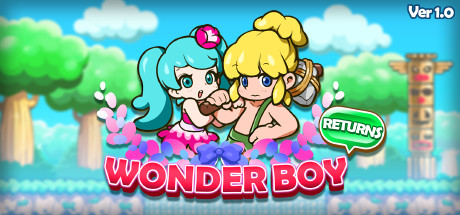 Description
The original Wonder Boy game released in 1986 was a big arcade hit with intuitive controls and balanced gameplay. This horizontal scrolling action game that will forever be a classic has been updated for the Nintendo Switch!
Join the adventure of a young boy doing everything possible to save his girlfriend Tina - all while enjoying new high definition graphics inspired by anime!
A new action, loaded shooting, has been added to this latest iteration, allowing you to destroy your enemies with a giant stone ax!
We hope you will have an exciting time on Wonder Boy Return Remix, which is not only faithful to the original, but also remodeled and vastly improved by Ryuichi Nishizawa.
WONDER BOY RETURNS REMIX NSP + UPDATE INFO
Release date: 23/05/2019
Publisher / Developer: CFK
Genres: Action, Arcade, Adventure
Format: NSP
Languages: english, japanese
Region: FREE / EUR
SIZE : 593 MB