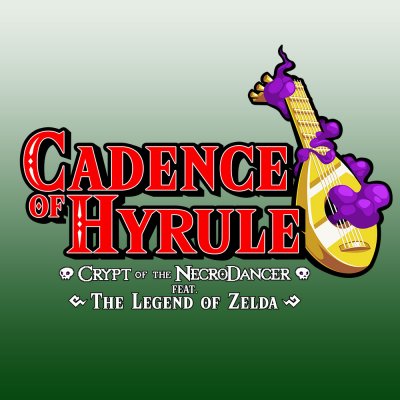 Description
Keep pace to save Hyrule from a tragic fate in Cadence of Hyrule - Crypt of the NecroDancer Featuring The Legend of Zelda on Nintendo Switch. Discover an original, action-packed rhythm adventure that combines Crypt of the NecroDancer's gameplay with the iconic sets and music from The Legend of Zelda series.
Hyrule is in danger
The king of Hyrule was plunged into a deep sleep by a malicious threat determined to spread a musical cacophony throughout the kingdom.
You begin your adventure in the shoes of Cadence, the heroine of the Crypt of the NecroDancer series. After familiarizing yourself with the basics of the game, you can also embody Link or Princess Zelda to continue your journey. Explore a world and randomly generated dungeons through a quest to rescue Hyrule in this unique rhythmic adventure!
Venture into the mysterious Lost Woods, walk through the alleys of Cocorico village and visit many unforgettable places in The Legend of Zelda series. You may even come across some familiar faces as you journey!
Cadence of Hyrule – Crypt of the NecroDancer Featuring The Legend of Zelda NSP INFO
Release date: 2019
Publisher / Developer: Nintendo / Brace Yourself Games
Genres: Adventure, Music
Format: NSP
Languages: MULTI (German, English, Spanish, French, Italian, Japanese, Korean, Chinese)
Region: FREE / EUR
SIZE : 671 MB
http://evassmat.com/Ro6h
https://ouo.io/mpkz0N
update v65536
http://evassmat.com/aOEc
Update v1.1.0 (v196608)
https://ouo.io/hYYovH