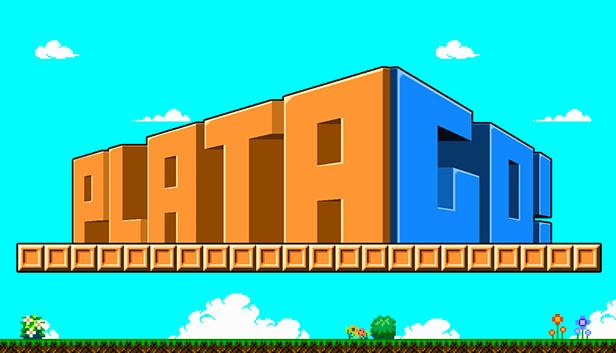 Description
PlataGO! is a platform game creation game that anyone can play!
No coding, no complex script - PlataGO! is a drag-and-drop tool only, which allows you to start creating immediately. No complication, no tutorial, we start and let talk about creation!
Better yet, you can click "play" and easily start testing your levels immediately! Anyone, even without experience, can create a level in minutes.
Creating a platform is as easy as dragging and dropping. You made a mistake ? Use the eraser to repair it! You can place enemies? Just drag them from the menu!
With a variety of bricks, enemies and supplies of all kinds, you can give free rein to your imagination! In addition to bouncing blocks, gates and guns, there are also moving or falling platforms, lasers, traps and jetpacks.
PlataGO! has a number of retro styles for a variety of popular retro systems, make your game look like the NES, the SNES, the Amiga, the Commodore 64 or the Game Boy. A whole range of graphic styles just a click away!
PlataGO! Super Platform Game Maker NSP + UPDATE INFO
Publisher / Developer: Pqube
Genre: Arcade / Platform / Practice
Release date: June 13, 2019
Format: NSP
Language: MULTI
Region: Free / Eur
SIZE : 411 MB