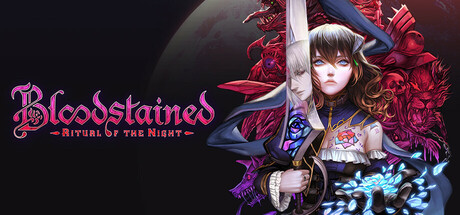 Description
Bloodstained: Ritual of the Night is a Gothic role-playing game of horror and side-scrolling action set in 18th century England. A paranormal force brought up a castle infested with demons, revealing with it shards of crystal impregnated with a considerable magical power.
You play Miriam, an orphan marked by the curse of an alchemist slowly crystallizing her body. To save herself, and save humanity, Miriam must fight her way through the castle to defeat the Summoner, Gebel.
Collect, manufacture, and unlock a vast array of weapons, equipment, and loot to defeat the countless servants and demons of hell waiting for you!
Bloodstained: Ritual of the Night NSP INFO
Release date: 25/06/2019
Publisher / Developer: 505 Games
Genres: Action, Adventure, Platforms, RPG
Format: NSP/XCI
Languages: MULTI (english, french, german, italian, japanese, korean, portuguese, russian, spanish)
Region: FREE / EUR
SIZE : 5GB