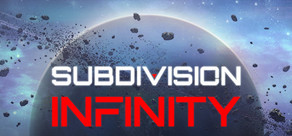 Description
Take a seat in the cockpit of a space combat ship and explore the vast expanses of the cosmos.
Subdivision Infinity is rich with more than 30 missions in history mode as well as side quests covering several star systems.
The game is a journey that plunges you into the action of fierce battles, bosses, all taking place in large expanses across the cosmos.
Subdivision Infinity DX NSP INFO
Release date: 08/08/2019
Publisher / Developer: Blowfish Studios Pty Ltd
Genres: Action, Adventure, Shooter, Simulation
Format: NSP
Languages: english
Region: FREE / EUR
SIZE : 1.8 GB