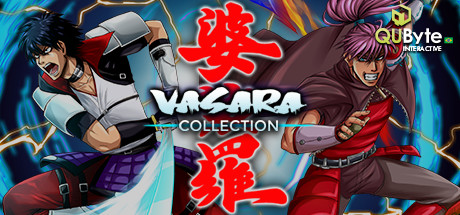 Description
For the first time, the acclaimed classics of Japanese arcades, VASARA (2000) and VASARA 2 (2001), are available on console on this collection: VASARA COLLECTION!
Science-fiction and history meet in these classics, in an alternative scenario in which feudal Japan relies on state-of-the-art weapons and equipment, and samurai use flying bikes with firepower. incredible and powerful fighting weapons to destroy their enemies.
Stay alive in this frenetic game where everyone is ready to kill you!
VASARA Collection NSP INFO
Publisher : QUByte Interactive
Developer : QUByte Interactive
Release Date : Aug 15, 2019
Category : Action, Arcade
Languages : English
FORMAT : NSP
SIZE : 1.3 GB