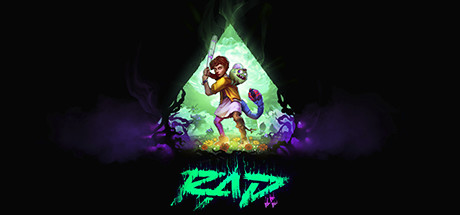 Description
RAD is a 3D Rogue-like that unfolds in a post-apocalyptic world, where humanity has faced the end of the world not once, but twice.
Play as a teenager who has to venture into the Wasteland, a radioactive and changing no man's land full of terrible unknown creatures. This is where you will find a way to save the world and bring life back to these barren, barren lands.
But saving the world will require personal sacrifices, and the more you sink into unexplored territories, the more you expose yourself to the radioactive toxins that will ravage your fragile human body.
The fate of the world lies in you, your faithful bat, and the strange abilities you will gain as your environment provokes mutations. Gradually you will become more powerful, but also less human.
But forget all that, grab this pretty bat and come save the world ... or rather what's left of it!
Release date: 20/08/2019
Publisher / Developer: BANDAI NAMCO Entertainment / Double Fine Productions
Genres: Action
Format: NSP / XCI
Languages: ENG, FR, DE, SPA, IT, POR, UK
Region: FREE / EUR
SIZE : 3.4 GB