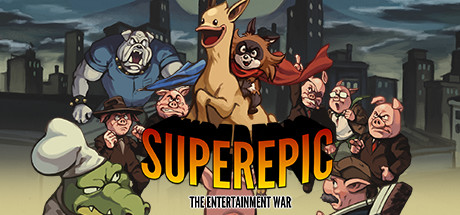 Description
In a not-so-distant dystopia, a video game development company called RegnantCorp controls an Orwellian company after having reduced the population to slavery through their free and addictive games.
You play as a rebellious raccoon accompanied by his faithful friend llama who serves as his mount. Explore surreal offices that look more like a dungeon, with their many enemies, challenges, secrets and lawless employees.
Enter the headquarters, thwart the conspiracy and save the video games!
SuperEpic: The Entertainment War NSP INFO
Publisher: Numskull Games Limited
Date de publication : 12/12/2019
Category : Action, Adventure, Platformer
Region: FREE/EUR
FORMAT : NSP
Size: 450 MB