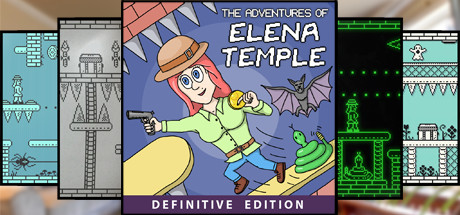 Description
Discover The Adventures of Elena Temple in a final edition, with more content, more features, more fun and more ... pixel art in black and white! Includes the third and final dungeon, The Orb of Life, as well as game modifiers such as limited lives, double jumps, etc.
Have you ever missed playing with your grandmother or in your bedroom as a child? So look no further! The Adventures of Elena Temple is the classic you never knew existed. And the best part is that you can play on old virtual machines that seem to have been real. It's not like you can remember it, is it?
This puzzle and platform game has a monochromatic graphic palette typical of games from the 80s. Overcome obstacles, find how to collect all the coins, find all the gems and remember your childhood! Progress along a non-linear adventure and keep your eyes open to find the secrets to discover.
The Adventures of Elena Temple: Definitive Edition NSP INFO
Release date: 12/24/2019
Publisher / Developer: GRIMTALIN
Genres: Action, Arcade, Puzzle, Platformer
Format: NSP
Languages: english
Region: FREE / USA
SIZE : 124MB