One Piece Pirate Warriors 3 Edition Deluxe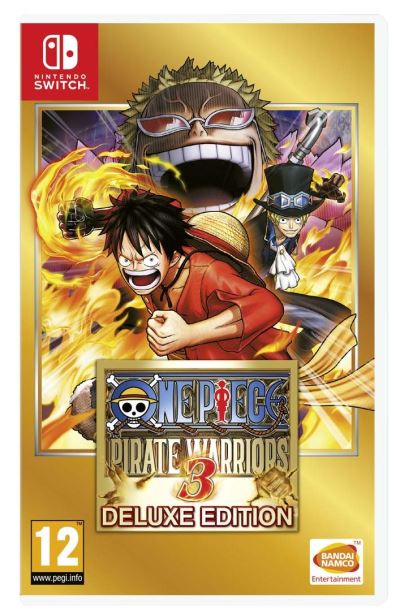 Description: Follow the crew of the Straw Hat, the beginning of their adventures face to face with Doflamingo, finally on Nintendo Switch!
Find more action, more characters, more powerful enemies and improved gameplay in the latest collaboration between TOEI ANIMATION, KOEI TECMO GAMES and BANDAI NAMCO Entertainment!

Discover the original story of ONE PIECE, from Fuchsia village, where it all began, to the kingdom of Dressrosa, an island under the sway of cruel Doflamingo.
Gather all the crew members of the Straw Hat, as in the original story, sail to the most emblematic places and participate in the most epic battles: Marineford, Isle of Fishmen, Punk Hazard and Dressrosa!.
One Piece Pirate Warriors 3 - Deluxe Edition SWITCH ISO INFOS
Editeur(s) / Développeur(s) : Bandai Namco
Sortie France : 11 mai 2018
Genre(s) : Action/Jeu de rôle/RPG
Nombre de joueurs : 1 Ã  2 joueurs Local/En ligne
Public légal : +12
Language : en,fr,de,it,es,zh
Size : 13.5 Go
Release : One.Piece.Pirate.Warriors.3.Deluxe.Edition.NSW-BigBlueBox