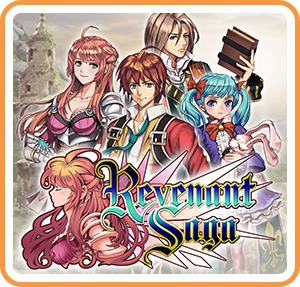 Description
Become a Revenant and find the truth beyond revenge in this fantastic Gothic role-playing game with amazing 3D battles!
After being transformed into an immortal being known as the Revenant and learning of a demon in him, Albert sets off on a trip to pay the person who did it with his own life. But will he find the answer to his question?
With a story that blurs the lines between good and bad, and a lot of content to go, it's a title not to be missed! This includes a variety of unique side quests, combat-based transformation systems, and a weapon-forging system that allows players to craft entirely exclusive weapons as they battle each other in turn-based battles. tour with 3D animations!
Revenant Saga SWITCH NSP INFO
Publisher / Developer: KEMCO
Release: 19/10/2017
Genre: Adventure, RPG, Strategy
Format: NSP
Region: EUR
LANGUAGE : MULTI
SIZE : 192 MB