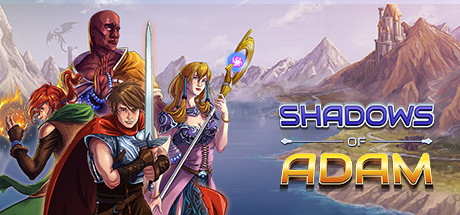 Description
Protected from the outside world by the impenetrable mist of the Misty Woods, Adam's village has known peace since the end of the Wraith War. The dark power that fueled this war was gone, but the darkness is back and Adam's legendary hero, Orazio, is gone.
Ten years ago, he left without explanation and never returned, leaving his son and his adopted daughter struggling with the dark secret he left behind - a secret that must now be revealed if children hope to save Adam and their father gone, even though this revelation could endanger the whole world.
Shadows of Adam is a creative, humorous and exciting version of the 16-bit JRPG era, but with its own twists and style for the modern player. Will you be able to withstand fast battles, lavish graphics, impressive soundtracks and the ability to save wherever you want? Whether you play in TV mode or in portable mode, the beautiful pixels of the game will immerse you in the adventure and its memorable scenes.
Shadows of Adam NSP + UPDATE INFO
Publisher: CIRCLE Ent.
Categories: Adventure, RPG
Publication date: 03/05/2019
Languages: Chinese, English
REGION: FREE / USA
FORMAT : NSP
SIZE : 742 MB