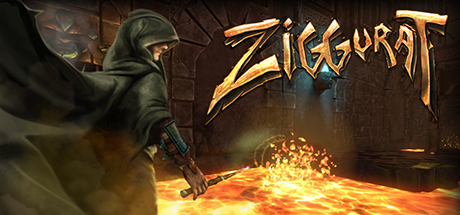 Description
Experience the best of the first-person dungeon-style shooter! A frantic pace! Dozens of skills, spells and enemies! Level gains! Random dungeons! Traps! Fearsome bosses! And carrots! Ziggurat is the best rogue-like first-person shooter on the market.
Take on the role of a neophyte sorcerer and get ready for your rite of passage: enter the labyrinth and take on challenging challenges to prove your worth and become a powerful wizard!
The game emphasizes the FPS while skilfully mixing a classic style and updated game mechanics. Add to that role-playing / rogue-like elements and you get an entertaining, challenging, original game with plenty of content.
Face powerful bosses, cross rooms filled with traps and treasures that can be useful during your journey ... The parties follow each other, but are not alike!
Release Date: Jul 05, 2019
Publisher: Milkstone Studios
Developer: Milkstone Studios
Category: Action, First-Person, RPG
REGION: FREE / EUR
Languages: MULTI (German, English, Spanish, French, Italian, Portuguese, Russian, Chinese)
FORMAT: NSP
SIZE: 578 MB