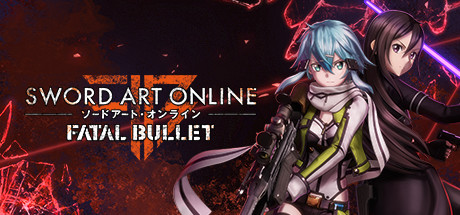 Description
Live the SWORD ART ONLINE experience: FATAL BULLET complete with the Complete Edition, which includes the main game, three downloadable content packs, the "Dissonance of the Nexus" extension and bonus items in-game!
Your choices have more impact than a ball.
Create your own character and connect to Gun Gale Online, a world made of metal and firearms. Meet a very rare support AI called ArFA-sys, who will accompany you on all your adventures.
Experience an intense third-person shooter and unique storyline, progress like a RPG in the first ever PPGPSG from Sword Art Online!
Personalize your avatar and learn to master the many weapons and skills at your disposal!
Choose from 30 playable characters in online PvP, including Alice and Eugeo from Season 3 of the animated SAO, "" Alicization "", and Eiji and Yuna from Sword Art Online: Ordinal Scale!
Sword Art Online: Fatal Bullet - Complete Edition XCI/NSP INFO
Release date: 08/08/2019
Publisher / Developer: BANDAI NAMCO Entertainment
Genres: Action, Adventure, RPG
Format: XCI / NSP
Region: FREE / EUR
Languages : English, German, Spanish, French, Italian, Portuguese, Russian
Region: FREE / JAP
Languages: Japanese, Korean, Chinese, Taiwanese
SIZE : 7.43 GB
Last edited by
TurboSnail
on Fri Aug 09, 2019 6:13 pm, edited 1 time in total.