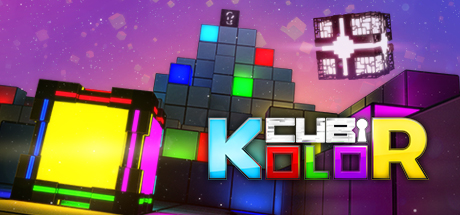 DESCRIPTION:
Immerse yourself in the world of Cubikolor!
Move your cube by playing on the correspondence between the colors of its faces and the colors of the board to reach the end of each level.
Discover many special cubes with surprising effects, and enjoy the different game environments in Classik or HardKore mode.
In Cubikolor, your logic will be put to the test, facing a relentless enemy. Ride, go up, go down and go back in time to try all the possibilities and to reach all the locks of each level. Beware of time or travel restrictions!
Be smarter than the System, and use its traps to your advantage:
Cubes traps, multicolored and many others await you in this puzzle-game new generation.
Win all the medals, and rub in hardkore mode. Only the best will know how to overcome it.
Cubikolor NSP INFOS :
Release date: 26/06/2018
Publisher / Developer: Light Maze
Genre: Puzzle
Format: NSP
Language: Multi
Region: FREE / EUR
SIZE : 160 MB
LINKS :
DOWNLOAD
JHEBERGE
http://combostruct.com/6fV3
PASS
ISOSLAND