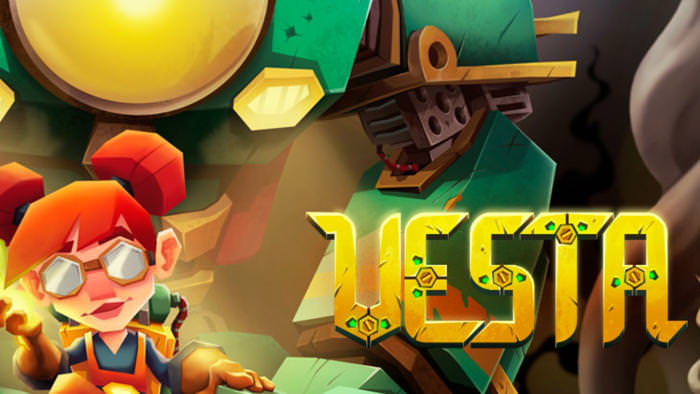 Description
Vesta is a cunning 6-year-old who lives in a desolate underground labyrinth, the ruins of an ancient and glorious city inhabited by humans and their perfect machines. Although this world is now rather empty, she enjoys the company of BOT, her robot friend. He gives him advice and encourages him to do the tasks assigned to him, however, he knows much more than he suggests.
To survive in this passive and nonetheless hostile environment, BOT will give an adapted help to Vesta: DROID. A robot a bit raw formwork but has no problem with manual tasks otherwise impossible to achieve for a human. Plus, it's the perfect weapon to defend Vesta from the dangers lurking in the corners of this abandoned complex.
Join Vesta in her exploration of over 36 levels full of obstacles and enemies. She will need her brain and the power of DROID to cross a variety of obstacles, manage the little energy left in the complex, solve puzzles and fight for her survival. But above all, she will have to discover the hidden truth of this story.
Release date: 19/01/2018
Publisher / Developer: FinalBoss Games
Genre: Action, Puzzle
Format: NSP
Language: Multi (english, spanish)
Region: FREE / EUR
SIZE : 922 MB